Flesh and Blood's new Monarch set releases soon!
Here's what will be available in the coming weeks:
The 1st Edition print of Monarch releases Friday, May 7th. The 1st Edition print is an extremely limited first print run and features special "Cold Foil" versions of Equipment cards, only found in 1st Edition packs.

1st Edition Monarch packs will be $16.99 each or $399.99/ box (24). Due to the limited nature of this product, there will be a limit of 1 box per customer.
If the 1st Edition price point is a little scary….don't worry! The Unlimited printing is just around the corner, scheduled for Friday, June 4th. The Unlimited print doesn't have the Cold Foils and limited print run of 1st Edition, but is otherwise the same set for a much lower price point. Monarch Unlimited will be $4.49/ pack and $99.99/ box when it releases.
Monarch Blitz Decks will be available on Friday, May 14th! These 40 card Blitz decks are the perfect way to jump into the game. Four unique Blitz decks will be available for $19.99 each.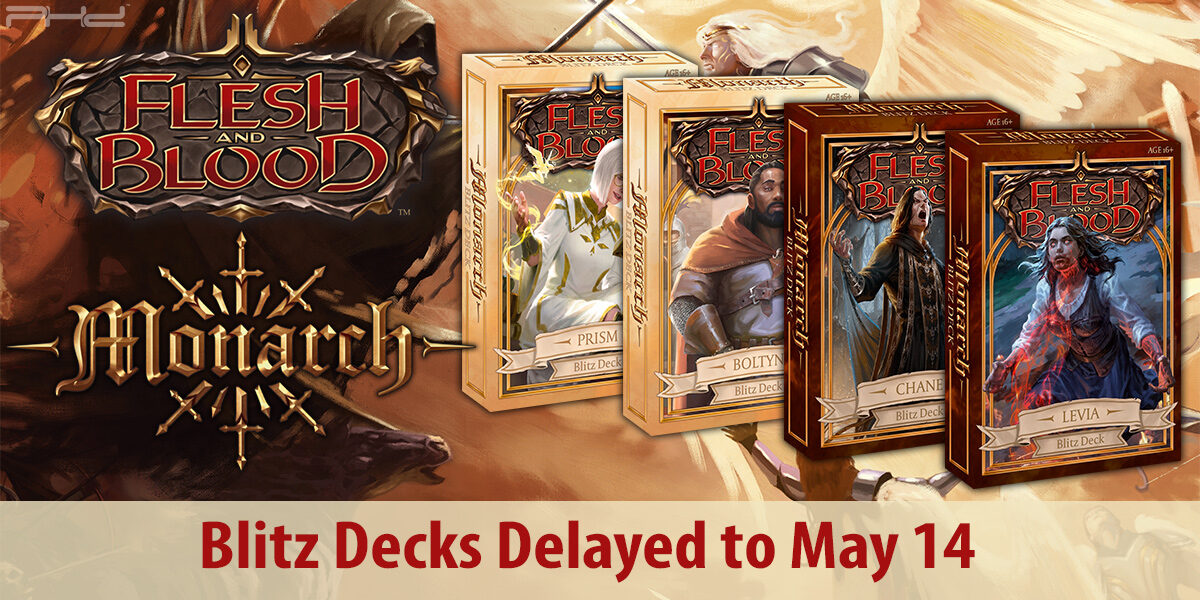 Due to supply chain and transport issues, all dates for Flesh and Blood Monarch products are subject to change at the whim of the shipping gods.
Products will be available for in-store pickup only and will be first come, first serve.