We have Fun and Games!
Saturday, January 22, we will be hosting our first Board Game Saturday of 2022!
Here's what will be happening:
All Day Board Gaming!
Play board games in our game room, ALL DAY! We will have volunteers on hand to teach some specific games throughout the day, and pick-up games will be going on all day long! Join our Board Games Facebook Group for more info on what games we will have on the docket, and feel free to bring some games of your own and form your own groups!
Quacks of Quedlinburg Tournament!
Enjoy playing board games for prizes? Join in on our Quacks of Quedlinburg tournament! We will run 3 games simultaneously and the top score will win $25 in Store Credit. The tournament will start at 1 PM and we will be limiting it to 15 people. Want to secure a spot? Email caleb@millenniumgames.com! There is no additional fee to play so reserve your spot soon!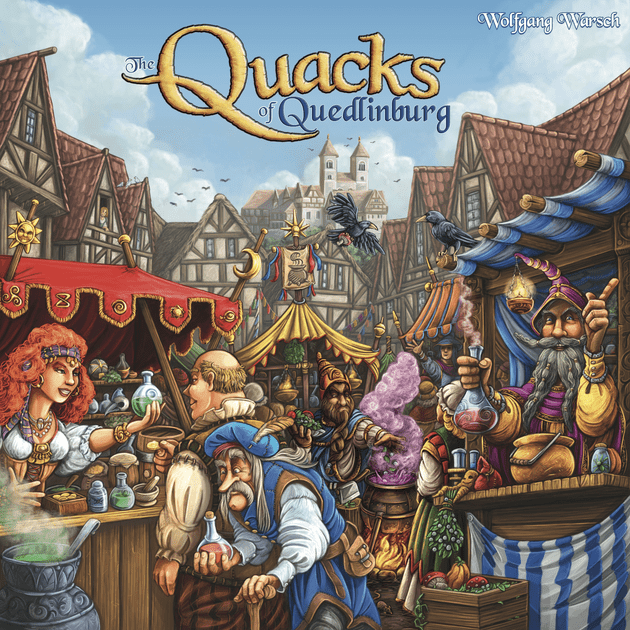 Win a Free Game!
We will be giving away two board games (to be announced day of)! Anyone who joins for the day will receive a ticket for a chance to win! The winners will be chosen at random at 4:30 PM. Must be present to win!
The Details:
Entry into the event will be $10, which includes an all-day pass to the game room, a Raffle Ticket, access to the Quacks tournament, and just good old fashioned fun!
Doors open at 10:00 am! The Quacks Tournament will start at 1 PM and will likely wrap up around 2:30 pm, and the giveaways will be drawn at 4:30 PM ending the structured part of the event, but everyone is welcome to stay and game in the evening!