2021 has been a great year for gaming, full of awesome new releases for all interests. If you're holiday shopping for the gamer in your life, check out some of our favorite releases from 2021!
Dune Imperium
Dune: Imperium blends deck-building and worker placement in a deeply thematic new strategy game where the fate of the Empire hangs on your decisions. Will you seek political allies or rely upon military might? Economic strength or subtle intrigues? A council seat…or a sharpened blade? The cards are dealt. The choice is yours. The Imperium awaits.
Unfathomable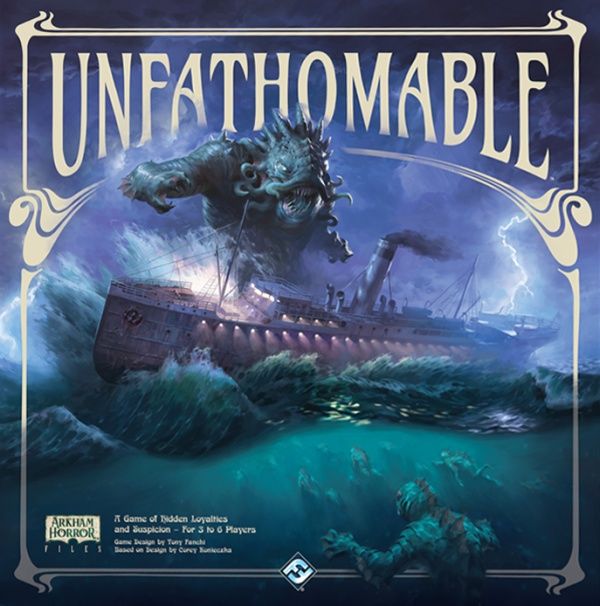 Suspicion, hidden loyalties, and devious strategy rule the day! Unfathomable puts you and your friends in command of a steamship, but not all of you can be trusted. While monstrous Deep Ones stream forth from the crushing ocean depths, any player could secretly be a nefarious cultist of a horrifying hybrid Deep One. Don't turn your back on anyone – it will take all your cunning to save your ship from a watery grave.
Dungeon Scrawler
The dungeons of Undermountain have drawn you and other heroes from all over the world to challenge their contorted mazes of doom.
Ten different dungeons await your marker. Race against your fellow heroes to fight monsters, find treasures, cast spells, collect artifacts, and defeat mighty bosses.
Get ready to scrawl your way to riches!
Gargantuan Tiamat
Tiamat the Dragon Queen is about to burst bodily from her confinement in the Nine Hells and enter the world!
At over 14 inches tall, and with a wingspan over 28 inches long, Tiamat is sure to be the centerpiece of your hoard of miniatures.
Strixhaven: Curriculum of Chaos
Strixhaven: A Curriculum of Chaos is a role-playing adventure in the world of Magic the Gathering. This adventure will let you choose your very own house at Strixhaven!
Choose between archaeologist Lorehold, artistic Prismari, mathematical Quandrix, wordsmithing Silverquill, and druidic Witherbloom. New character options, monsters, mechanics and more await inside the magical wizarding school of Strixhaven!
Warhammer Age of Sigmar 3.0
Start your journey into the world of Warhammer: Age of Sigmar with three great Starter Sets!
UGears
UGears models are a puzzle, a toy, and a beautiful element of home decor in one.
These kits allow exploring your craftsmanship and scrupulousness while creating a fascinating home décor item that will fit into any interior and add a unique handmade detail to any room.
Crimson Vow Gift Bundle
Just in time for the Holidays! Each Gift Bundle contains lots of goodies for the Magic player in your life
8 Innistrad: Crimson Vow Set Booster Packs
1 Innistrad: Crimson Vow Collector Booster Pack
20 Foil Lands
20 Nonfoil Lands
1 Foil Promo Card
1 Oversized Spindown Life Counter
Pokemon Celebrations
Celebrate 25 years of Pokemon with limited edition Elite Trainer Boxes, Special Box sets, and More!
WizKids Paint Night Kits
Paint Night Events feature an all-inclusive "Paint Night Kit!" These kits include a miniature, premium Vallejo paints, a set of brushes, water pot and blister pack that doubles as a palette — everything you need to complete the painting experience