It will be a Graveyard Smash!
Get in the Halloween spirit for our Halloween Board Game Bash on Saturday, October 30th! It will be a day of Halloween frivolity, including board gaming, costume contests, Halloween treats, and raffles in our game room!
Here's what will be happening:
All Day Board Gaming!
Play board games all day in our game room. We will have volunteers on hand to teach some specific games throughout the day, and pick-up games will be going on all day long! Join our Board Games Facebook Group for more info on what games we will have on the docket, and feel free to bring some games of your own and form your own groups!
Costume Contests!
Dress to impress for Halloween…..and maybe win some store credit! We will be having costume contests in several categories in the afternoon! Winners will receive Millennium Games store credit to spend on anything in the store!
Contest categories will be:
Best Costume (Single), Best Costume (Group of 2 or more), and Most Creative. This is your chance to get creative and have some fun! Please keep your costumes PG RATED…..we are a family store after all!
Hourly Raffles!
We will be holding raffles every hour for Millennium Games store credit, cool board games, and more!

Hourly Raffle Tickets will be $2 each (unlimited buys) and will be used for raffles every hour for Millennium Games Store Credit, Board Games, and more! We will hold hourly drawings beginning at 11:00 am and ending at 5:00 pm (7 total)
Catan 3d CHARITY Raffle!
We will also be raffling off a Catan 3d Edition box set for a great cause!
Charity Catan 3d Raffle Tickets will be $5 each (unlimited buys). The winner of this raffle will get the mighty Catan 3d Edition Box set (valued at $299.99)!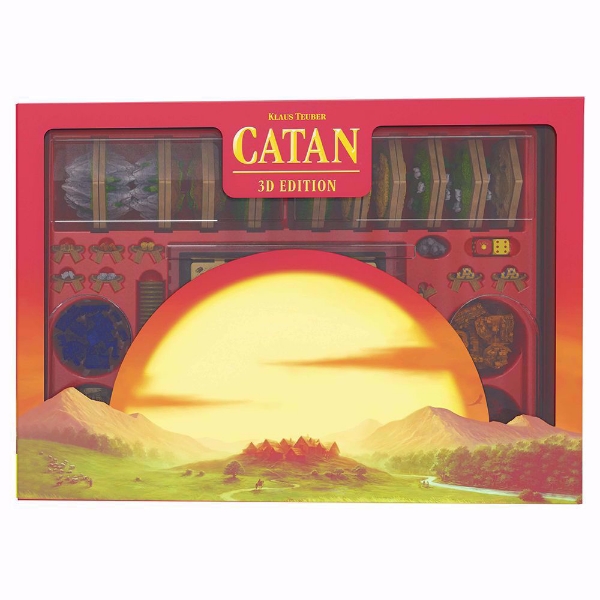 The winner for this raffle will be drawn at 5:00 pm and you do not have to be present to win!
..…and Treats!
And we won't be forgetting about the treats either…..there will be Halloween goodies for all who attend!
The Details:
Entry into the event will be $10, which includes an all-day pass to the game room, all the Halloween goodies, and entry into the costume contests if you wish!
Doors open at 10:00 am! The Costume Contest judging and Catan Charity Raffle will wrap up around 5:00 pm, ending the structured part of the event, but everyone is welcome to stay and game in the evening!
Costume Judging will take place around 4:30 pm.